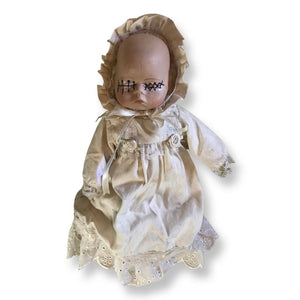 This macbre yet sweet wee porcelain babe, is an old artwork of Karen Hansen's... held precious for many years in her own collection of curiosities, and is now looking for a new home.
she is not perfect any more, has collected some minor wear and tear including dust goblins in the fabric of her nightgown.
the price reflects this.
Will you be her forever home?