Amazing Face Painting

Your #1 Choice for Quality Childrens Entertainment
You are our Canvas

Face Painting looks as Unique as You are
Body Art

Custom Designed Looks for your Creative Needs
Art Classes, Craft Stations, and Workshops

Empowering your own Creativity
Maternity Belly Painting

Full Art, Styling and Photography Packages
Steampunk SPFX Makeup

Artistic Adult Looks
Amazing Face Painting
Your #1 Choice for Quality Childrens Entertainment
You are our Canvas
Face Painting looks as Unique as You are
Body Art
Custom Designed Looks for your Creative Needs
Art Classes, Craft Stations, and Workshops
Empowering your own Creativity
Maternity Belly Painting
Full Art, Styling and Photography Packages
Steampunk SPFX Makeup
Artistic Adult Looks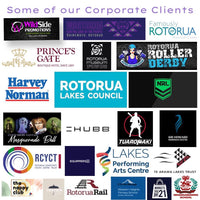 WHETHER FACEPAINTING AT THE NRL ALLSTARS INTERNATIONAL MATCH, OR A FIRST BIRTHDAY IN YOUR BACKYARD - ARTFUL ADDICTION CREATES A MEMORABLE EXPERIENCE FOR YOU
These are just a few of the clients we've had the privilege to serve. For more glowing reviews and testimonials from people just like you, who wanted to share their experience with the world - head on over to Google, where we have a 5 STAR GOOGLE RATING
Our Business is led from the HeART, and this follows through into everything we do.
Experience the Magic of working with one of our Artists for yourself, We make the whole process easy and professional.
*Bookings subject to availability
BOOK A PROFESSIONAL FACE PAINTER NOW!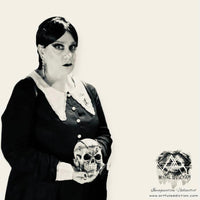 New Zealand Halloween Makeup Suppliers
Check out our range of professional makeup, Contact Lenses, face paint, body art, mixed media bling, hair accessories, theatre and special fx products and more
Shipping NZ Wide or FREE Local Rotorua Delivery
Rotorua Halloween Makeup Bookings Open- REQUEST A BOOKING
Artful Addiction is the trusted name in creative leadership.
SHOP NOW
My experience under the wings of Karen Hansen at Harmony Rangimarie was so awesome we got to meet and mingle with new designers models etc and the environment was so calm and beautiful we didn't have to stress about anything it was well organised Karen is such a good kind hearted person with lots to offer she makes you feel warm and at home

Deborah De Loree
In my life I have come to the knowledge, there are people who dream about it, people who dream and talk it, and people who dream, talk and produce it! Karen has majestically placed herself among the latter of these categories.
It is not a position that one can merely fall into. It takes foresight, dedication, intelligence, integrity and a sprinkle of complete madness. After all, sometimes one has to be completely out of their mind to engage in the untapped depths of their soul.
Karen is a woman who is at home barefoot walking the streets of Rotorua while wearing fairy wings and bathed in glitter, as she is with the youth playing in the gymnasium. One moment Karen is orchestrating a production, and the next she is addressing dignitaries on current health issues that effect our community as a whole.
It is extremely difficult to put into words Karen Hansen, because Karen is not a word, as much as she is a feeling, a feeling that echoes long after a monetary glimpse.
The tingle, the awe, and the calm that leaves you with hope long after your encounter with her divine nature.
I am only one of the past teachers of her incredible daughter, yet Karen has taught and influenced my family so much more then I did hers.
For example, my daughter who took 12 months off high school at the age of 13 due to extreme anxiety and social agoraphobia, took part in her first modeling experience, sang for the first time publicly and went onto walk the New York runway, all thanks to Karen Hansen.
I have seen many a children's faces light up from her magic, and many adults cry through her art which touches and heals the cracks of past ordeals.
One would believe that by reading this, Karen and I must see each other often, yet this is not so. I am only one of the many who have had the privilege to see Karen grow inwardly and outwardly, which Karen has no issue sharing transparently; after all, purity has nothing to hide.
I do not know into whose hands this character reference will end up in, yet it makes no difference. If you are prince or pauper, Queen or chimney sweep, you are blessed, for very few ever get to meet a living, breathing, divine wonder-fuelled, impact-filled, elegance as Karen Hansen.

Corina Tairua
I was lucky enough to work with Karen during my event Pandemonium: Carnage at the Comm. She was fantastic to work with: creative, reliable, and able to immediately recognize our vision + add her own personal touch. She went above and beyond. It was a pleasure working with her

Jessie Burnette
Fine face and body art
Check out our Creative Makeup Portfolio on Pinterest
Each face is a unique canvas, and we treat you as the individual work of art that you are. We use a painterly mixed media combination of high end makeup from international beauty houses, and creative materials.
Experience the difference with Artful Addiction - Imagination Unlimited
https://www.pinterest.nz/karenhansenart/artful-addiction-body-art/