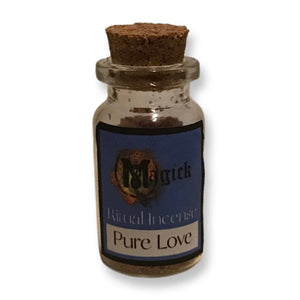 Ritually crafted and empowered loose incense blends for magickal intent and purpose.
This incense smells incredible and also serves it's powerful energy work. 
Please do not waste the empowered energy of this spellbinding by using it as purely a home scent. It is meant for ritual or conscious environmental creation.
This powder can also be used as a love charm in sachets, spell bottles or sprinkled with meditative aim.