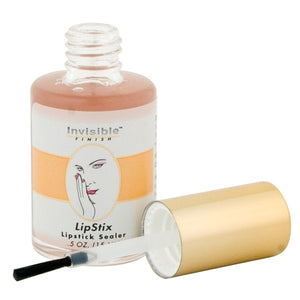 LipStix Sealer was developed to prevent lipstick from smudging, bleeding or transferring colour where it does not belong. Dries clear and is non-sticky and non-tacky. Available in a .5 fl oz (15 ml) glass bottle with brush applicator.

How to use this product: Apply your favourite lip liner and lipstick. Blot gently with a tissue to remove excess.

Slightly open mouth, apply LipStix Sealer and then close mouth.

Let it dry for 30-60 seconds. Enjoy your lip colour for hours. Remove with Makeup Remover followed by soap and water.