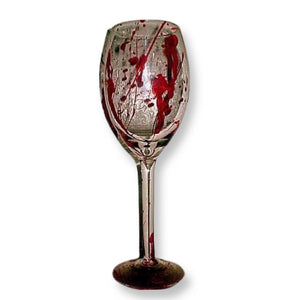 Enjoy your favourite sip, from these GORE-juss vessels. Perfect gift for the ghoul in your life, or a special treat for yourself.
Individually Hand Painted with french glass stain by Artist Karen Hansen (Daniels). As these are hand made pieces, there will be slight differentiations in the final product.
Price is for TWO Bloody Wine Glasses.