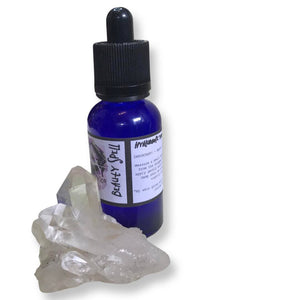 Look noticeably fresh and youthful after one application of our Hyaluronic Acid Skin 
Plumping Serum. It's Magick!
Hyaluronic Acid is the darling of the skincare industry, for its magic ability to absorb 1000x its weight in water molecule for molecule. HA hydrates the outer layers of skin, creating a plumping effect. Hydrated skin is perceived of course, as radiant and youthful.
Hyaluronic Acid is produced naturally in our skin, and is most prevalant when we are babies. (baby soft skin anyone?) Our body stops producing this molecule slowly over our lives, leading to dehydrated skin and contributing to visible ageing.
Hyaluronic acid is great for all skin types with low risk of allergy or sensitivity triggers.
Directions for use:
IMPORTANT! - Apply to damp skin.  A mist of our 'Sacred Rose Toning Spritz' beforehand will work wonders.
Measure a small amount of serum from the dropper bottle, and apply gently with fingertips to damp skin. Work very gently, with a patting motion.